Year of the Nurse and Midwife Nominees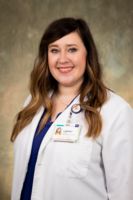 Lindsey Bourne
On behalf of the stroke team at Baptist Health, we would like to nominate Lindsey Bourne, APRN, as the ANVC Nurse of the Year for 2021 for her commitment and consistent provision of evidence-based stroke care to our acute stroke patients during one of the most challenging times for the service. Lindsey was an ICU South nurse prior to completing her master's degree at the University of Arkansas for Medical Sciences and passing her Adult-Gerontology Acute Care Nurse Practitioner board exam in 2018. She arrived at Baptist Health as a newly graduated Nurse Practitioner in a time of transition for the program.
CLICK TO READ FULL NOMINATION LETTER
---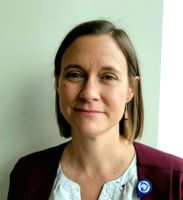 Morgan Boyer
It is with great pleasure that I nominate Morgan Boyer for Year of the Nurse and Midwife on behalf of the Penn State Health Stroke team. Morgan has an extensive background in Neuroscience nursing and has worked in a variety of roles throughout her career. She has experience in Neurocritical care, Neurointerventional radiology nursing, telestroke coordinator, to now stroke coordinator. Approximately 6 months before the pandemic, Morgan had just recently transitioned into her current role as stroke coordinator at Penn State St Joe's Reading, a community hospital in Reading, PA.