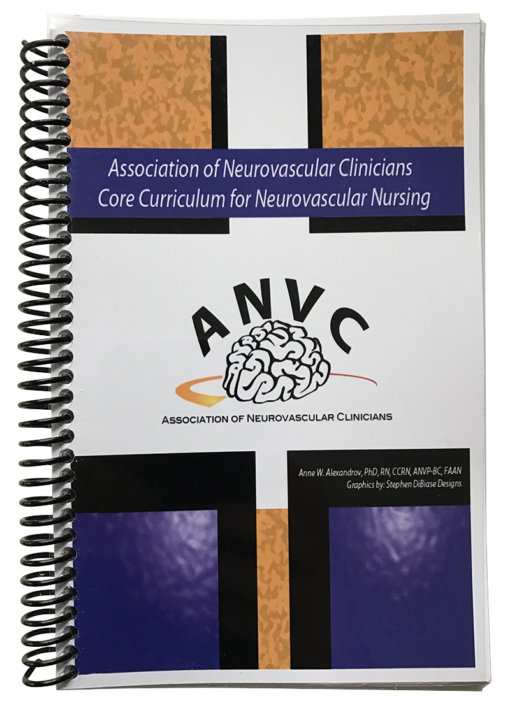 The ANVC NVRN Core Curriculum for Neurovascular Nursing provides concise, detailed information for registered nurses preparing to sit for the NVRN certification examination. This pocket-size text contains clinically valuable charts, figures, and tables, as well as useful evidence-based practice tips and instruments for nurses working with acute stroke patients.

Please click "Next" to place order!
Price: $62.00 USD
Overnight shipping is now available! Pay a fee of $13.00 USD to ship your book overnight.
Weight: 1 lbs
Dimensions: 12 × 9 × 2 in
**Disclaimer: When ordering curriculum books, it is HIGHLY recommended to ship these to a HOME ADDRESS. ANVC is not responsible for materials that shipped to your hospital/institution that cannot be located.
If you have any questions, please contact info@anvc.org.