ANVC CONNECT - JULY 14
NVRN Goes Virtual!
For the first time ever, ANVC will be offering the Neurovascular Registered Nurse (NVRN) Review Course online! Join us from the comfort of your home on September 17 & 18 for a two day review course that focuses exclusively on acute neurovascular care. Thirteen continuing nursing education contact hours will be awarded for full attendance. Click here to sign up today!
Need Additional Stroke Specific Continuing Education? ANVC Board Endorses SNIS Annual Conference
The ANVC Board recently endorsed the 2020 Society of NeuroInterventional Surgery (SNIS) 17th Annual meeting to be presented virtually on August 3-7. The SNIS has created a parallel program on August 6 for non-physician clinicians (Advanced Practice Providers, nurses, technicians) who are involved in multi-disciplinary teams dedicated to stroke. Several of our nationally and internationally recognized ANVC members are invited speakers and best of all, the program is FREE to nurses and technicians. Click here for registration information. Feel free to forward this information to your stroke colleagues and networks!
Spotlight On ANVC Members
Introducing: Fern Cudlip, MSN, FNP, CNRN, NVRN, ANVP, FNCS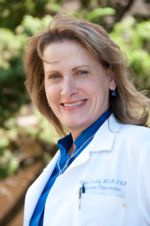 1. Where do you work? I have been working in the San Francisco/OAK bay areas as a stroke coordinator/NP since 2008. I have worked in both academic and community settings for both PSC & CSC levels of care.

2. What is your role?
As the Neurovascular NP, I am actively engaged in the acute diagnosis and TPA/NIR treatment decisions for acute stroke in the ED alongside participating in the continuum of care by co-managing the Neurovascular and Neurocritical care patients in the NSICU and telemetry units.

As the program coordinator, I carry the responsibility for formatting a collaborative neurovascular program that has touch points along the continuum of services within the hospital to serve the neurovascular patient

I generally oversee the formulation and implementation of all aspects of the stroke program in addition to the educational requirements for the neurovascular service line; including general neurovascular competency, ongoing education, and unit based competencies.

Given my experience and expertise, I also participate in research on all levels
3. What are you reading? Too many journals …but in my spare time, I love to be with my family In addition, I love to walk for several miles/day, take long bike rides in the wine country on the weekends, and recently picked up learning to play golf.

4. Share an inspirational quote:
My favorite inspiration: Psalm 139

Others: "Be the change that you wish to see in the world."




―

Mahatma Gandhi

"The world is changed by your example not by your opinion"


― Paul Coelho
---
Quick Links:
ASC CERTIFICATION
ASC Review Course & Certification Exam, San Antonio, TX - September 10 & 11
ASC Review Course & Certification Exam, Boston, MA - October 1 & 2
ASC Review Course & Certification Exam, Los Angeles, CA - November 14 & 15
NVRN CERTIFICATION
NVRN Review Course, Virtual - September 17 & 18
ANVP CERTIFICATION
ANVP Rapid Review Course & Certification Exam, San Antonio, TX - September 11
ANVP Rapid Review Course & Certification Exam, Boston, MA - October 2
ANVP Rapid Review Course & Certification Exam, Los Angeles, CA - November 15
RECERTIFICATION
FIND AN NVRN TESTING CENTER LOCATION
ANVC CORE CURRICULUM
HOST A REVIEW COURSE