ANVC CONNECT - OCTOBER 12
Approximately 1 in 4 people worldwide will experience a stroke, the majority of which could have been prevented. Check out the resources available for World Stroke Day from AHA/ASA to increase community awareness about prevention, treatment, and recovery from stroke.
https://www.stroke.org/en/about-the-american-stroke-association/world-stroke-day/prevent-a-first-stroke
MT2020 Stroke Coordinator for Mechanical Thrombectomy Webinar
Join ANVC in association with SVIN and MT2020 for the upcoming Stroke Coordination for Mechanical Thrombectomy Webinar on Friday, October 23, from 8AM-9AM EST! ANVC's President-Elect Anne W. Alexandrov, PhD, AGACNP-BC, ANVP-BC, ASC-BC, NVRN-BC, CCRN FAAN, will be presenting.
Please feel free to share! Click here for more details and to register.

Member Spotlight
Introducing: Michelle Whaley, MSN, CNS, CCNS, ANVP-BC; ANVC Director-At-Large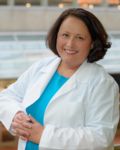 1. Where do you work? Sky Ridge Medical Center, Lone Tree, Colorado, A Joint Commission certified Thrombectomy Stroke Center.
2. What is your professional role? Advanced Practice Provider and Stroke/Neurosciences Coordinator.
3. What are you reading? Neurocritical Care Journals, as we are at the beginning stages of building a true NCC Unit.
4. Share an inspirational quote: "I think one's feelings waste themselves in words; they ought all to be distilled into actions which bring results." - Florence Nightingale
---
Quick Links:
ASC CERTIFICATION
ASC Review Course & Certification Exam | Virtual | November 20 & 21
ASC Review Course & Certification Exam | San Antonio, TX | April 29 & 30
NVRN CERTIFICATION
No NVRN Review Course or Certification Exam Currently Scheduled
ANVP CERTIFICATION
No ANVP Rapid Review Course & Certification Exam Currently Scheduled
RECERTIFICATION
FIND AN NVRN TESTING CENTER LOCATION
ANVC CORE CURRICULUM
ASC REVIEW BOOK
LOCALIZATION CARDS
HOST A REVIEW COURSE