ANVC CONNECT - OCTOBER 20
Meet ANVC's Year of the Nurse and Midwife Award Winner!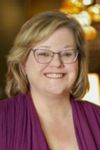 Join us Thursday, October 29th at 12PM EST for an interview with Jennifer Henry! We will be discussing her background, current role, advice for newer nurses, and much more. We also welcome questions from the audience. The webinar will take place via GoToMeetings.
Click this link to join the meeting: https://global.gotomeeting.com/join/803668213
Access Code: 803-668-213
You can also dial in using your phone: +1 (669) 224-3412
THIS WEEK - MT2020 Stroke Coordinator for Mechanical Thrombectomy Webinar
Join ANVC in association with SVIN and MT2020 for the upcoming Stroke Coordination for Mechanical Thrombectomy Webinar on Friday, October 23, from 8AM-9AM EST! ANVC's President-Elect Anne W. Alexandrov, PhD, AGACNP-BC, ANVP-BC, ASC-BC, NVRN-BC, CCRN FAAN, will be presenting.
Please feel free to share! Click here for more details and to register.

Member Spotlight
Introducing: Sandi Shaw, RN, BSN, ASC-BC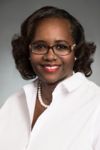 1. What is your role on the Board? My role as an ANVC Board Member at Large is to work with my colleagues to promote advances in Neurovascular science.
2. Where do you work? I work at Memorial Hermann Hospital at the Texas Medical Center in Houston, TX.
3. What is your current professional role? My current role is Stroke Program Director which includes the Comprehensive Stroke Center, the Stroke Unit, and Neuro-Interventional Radiology.
4. What are you reading? I'm currently reading "The 7 Habits of Highly Effective People" by Stephen R. Covey.
5. Share an inspirational quote. My favorite quote: "My concern is not whether God is on our side; my greatest concern is to be on God's side, for God is always right." - Lincoln Abraham.
---
Quick Links:
ASC CERTIFICATION
ASC Review Course & Certification Exam | Virtual | November 20 & 21
ASC Review Course & Certification Exam | San Antonio, TX | April 29 & 30
NVRN CERTIFICATION
No NVRN Review Course or Certification Exam Currently Scheduled
ANVP CERTIFICATION
No ANVP Rapid Review Course & Certification Exam Currently Scheduled
RECERTIFICATION
FIND AN NVRN TESTING CENTER LOCATION
ANVC CORE CURRICULUM
ASC REVIEW BOOK
LOCALIZATION CARDS
HOST A REVIEW COURSE