ANVC CONNECT - NOVEMBER 23
JOIN ANVC DECEMBER 10TH FOR AN UPCOMING WEBINAR! FREE TO REGISTER!
ANVC's Audrey Sheeley, RN, BSN, NVRN-BC (Solutions Specialist with Viz.ai) will present a one hour webinar titled: "Variations in Neurointervention Workflow and Suite Setup." This webinar will cover a brief history of the neurointerventional lab, variations in staffing and locations, best practices and workflows, and the future of NI metrics and requirements for certification. This webinar is proudly endorsed by both the Society of Vascular and Interventional Neurology (SVIN); as well as Mission Thrombectomy 2020 (MT2020). ANVC will provide 1.0 contact hours which can count towards ANVC certification renewal. Click here to register!
ANVC Board Approves Diversity Statement
The Association of Neurovascular Clinicians (ANVC) is an organization of stroke professionals dedicated to improving quality and access to acute stroke care. As an organization, ANVC strongly values diversity in its membership. ANVC is therefore committed to creating an equitable environment where human diversity is welcomed and respected. While no list can hope to be comprehensive, we explicitly honor diversity in age, culture, ethnicity, gender identity or expression, language, national origin, political beliefs, profession, race, religion, sexual orientation, and socioeconomic status. Click here for the complete statement.
NVRN Re-certification Date Extended
ANVC realizes this was a difficult year for many to obtain continuing education due to COVID-19. ANVC will allow those with NVRN Certifications expiring on 01/01/2021, to apply for re-certification until November 30, 2021 without penalty. Please reach out to info@anvc.org with any questions.

Member Spotlight
Introducing: Desiree Metzger-Cihelka, MSN, ARNP-C, ANVP-BC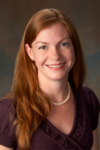 1. What is your role on the Board? Director-At-Large on the ANVC Board
2. Where do you work? Mission Hospital, inpatient neurology and neurocritical care in Asheville, NC
3. What is your current professional role? Nurse practitioner
4. What are you reading? Science and the Modern World, By A.N. Whitehead
5. Share an inspirational quote. "The secret of change is to focus all of your energy not on fighting the old, but on building the new" -Socrates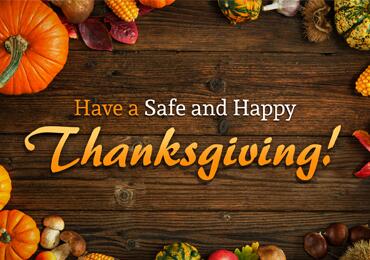 ---
Quick Links:
ASC CERTIFICATION
ASC Review Course & Certification Exam | San Antonio, TX | April 29 & 30
NVRN CERTIFICATION
No NVRN Review Course or Certification Exam Currently Scheduled
ANVP CERTIFICATION
ANVP Rapid Review Course & Certification Exam | San Antonio, TX | April 30
RECERTIFICATION
FIND AN NVRN TESTING CENTER LOCATION
ANVC CORE CURRICULUM
ASC REVIEW BOOK
LOCALIZATION CARDS
ANVC MASKS
HOST A REVIEW COURSE