ANVC CONNECT - DECEMBER 3
Register NOW for "Variations in Neurointervention Workflow and Design" Webinar
presented by Audrey Sheeley, RN, BSN, NVRN-BC, Solutions Specialist with Viz.ai
Thursday, December 10, 2020
1200-1300 EST
Topics include a brief history of the neurointerventional lab, variations in staffing and locations, best practices and workflows, and the future of NI metrics and requirements for certification. This webinar is proudly endorsed by both the Society of Vascular and Interventional Neurology (SVIN); as well as Mission Thrombectomy 2020 (MT2020). ANVC will provide 1.0 contact hours which can count towards ANVC certification renewal. Click here to register!
Need stocking stuffers or small gifts for your staff or colleagues? Visit the ANVC store!


Member Spotlight – Dana Reiner-Beenstock
ANVC appreciates the contributions of its founding members, including Dana Beenstock. Without these visionary leaders and their tireless efforts in education and certification for stroke professionals, ANVC would not exist. Thank you, Dana, for your many years of service to ANVC!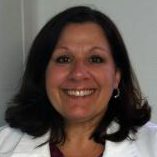 When did you start serving on the ANVC Board?

Since its inception. I was at the original meeting in San Antonio Texas where we decided to start the organization. I'll never forget that day. It was a new beginning for me.




In what roles have you served?

I was a founding board member and then the Treasurer, for many years! I believe I was the Treasurer for over 6 years.




Where do you work now and in what capacity?

I have recently changed paths in my career. I was the Nurse Practitioner and Stroke Coordinator/Manager of Neurosciences involved with inpatient and outpatient stroke from 2005 until 2018, developing 2 Primary Stroke Centers and one Comprehensive Stroke Center. My husband and I decided it was time for us to move down the shore (that's Jersey for the beach) and I changed my focus in my career to Multiple Sclerosis. I am currently working as a Nurse Practitioner at the Linda E. Cardinale Multiple Sclerosis Center at CentraState Medical Center in Freehold NJ. Still focused in Neurology just a different arm. I remain involved in the ANVC as a board member as well as continuing keeping abreast of Neurovascular Initiatives.




What is your proudest moment during your time on the ANVC Board?

Being a board member made me proud. I never thought that my career would take me to where it had taken me. Receiving the Net Smart AP Star Award and then the NJ Biz Nurse of the Year Award, all because of my accomplishments in Stroke. But the proudest moment was when I was able to work with my previous institution to become CSC Certified by the DNV . I worked very hard to do this and without ANVC I don't believe I could have accomplished that task at such a high level of quality. Being involved in ANVC gave me the opportunities to meet and learn from stroke experts throughout the country and led me down a path that allowed me to use my experiences and knowledge to develop as a Nurse Practitioner and NeuroScience Program Manager. My institution trusted me because of this and had the faith that I could make it happen. The ANVC gave me experiences and opportunities that are worth their weight in gold. I have many proud moments.




Can you share an inspirational quote?

"It always seems impossible until it is done." Nelson Mandel.
---
Quick Links:
ASC CERTIFICATION
ASC Review Course & Certification Exam | San Antonio, TX | April 29 & 30
NVRN CERTIFICATION
No NVRN Review Course or Certification Exam Currently Scheduled
ANVP CERTIFICATION
ANVP Rapid Review Course & Certification Exam | San Antonio, TX | April 30
RECERTIFICATION
FIND AN NVRN TESTING CENTER LOCATION
ANVC CORE CURRICULUM
ASC REVIEW BOOK
LOCALIZATION CARDS
ANVC MASKS
HOST A REVIEW COURSE