ANVC CONNECT - JANUARY 15
Is there an App for that?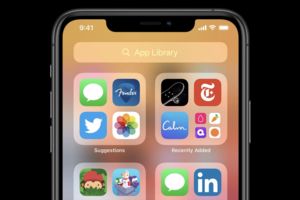 Many of us have our favorite Apps at our fingertips to efficiently access needed information to take care of our patients. We also may recommend specific Apps for our patients and families depending on their needs. What Apps do you have on your smartphone or tablet?? Help your ANVC colleagues... click here to share your favorites with us! Results coming soon in 2021!
February webinar
Register NOW for "Aneurysm Management and Treatment" Webinar, presented by Natalie Hall, MSN, FNP-BC, ANVP-BC. This event is free to register, and will be taking place on Thursday, February 18, 2021 from 1PM – 2PM CST. ANVC will provide 1.0 contact hour which can count towards ANVC certification renewal. Click here to register!
The ANVC Discussion Forum has been rebooted!
Have questions about ANVC review courses and exams? Want thoughts on a policy or protocol? Need a reference? Get real time, peer-to-peer communication, collaboration and education among the ANVC community on the ANVC discussion board! Simply visit www.anvc.org, hover over the members only tab, and select "Discussion Forum" from the drop-down. If you are new to the discussion board you will be prompted to setup a profile, if you are an existing user - please be sure your email address is up to date to ensure you are receiving notifications. Click here for an overview and instructions.
---
Quick Links:
ASC CERTIFICATION
Several Course Offerings Coming Soon!
NVRN CERTIFICATION
Several Course Offerings Coming Soon!
ANVP CERTIFICATION
Several Course Offerings Coming Soon!
RECERTIFICATION
FIND AN NVRN TESTING CENTER LOCATION
ANVC CORE CURRICULUM
ASC REVIEW BOOK
LOCALIZATION CARDS
ANVC MASKS
HOST A REVIEW COURSE